With our online banking product – Personal Online Banking – managing your finances is easy. You'll have access to your accounts any time, from any computer with an Internet connection. You'll also have access to mobile banking, giving you added features like mobile deposit and Zelle®.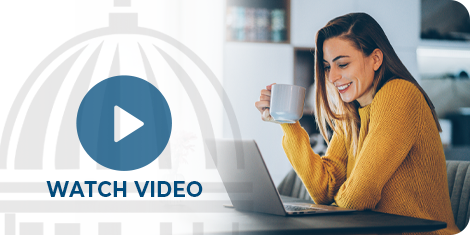 Eliminate paper and simplify your life with eStatements. When you sign up, your monthly account statement will be delivered to you via your Online Banking account.
Receive your statements faster – no more waiting for them to arrive in the mail.
Eliminate paper clutter. You can download your eStatements to your computer or login to view several month's worth of statements.
Rest assured that your financial information is safe – no more worries about your statements getting lost in the mail! Our Web site is safe and secure.
Access your statement anytime via Online Banking from any computer with Internet access.
Signing up is easy. From your online banking account, click Profile at the top of the page, then navigate to "Electronic Statements" and follow the instructions to enroll.
eStatement FAQ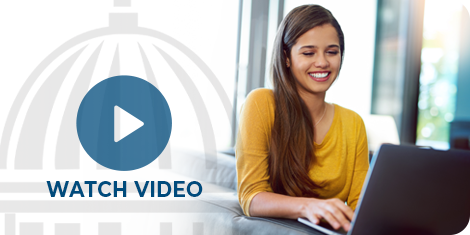 Personal Bill Pay allows you to pay all your bills from a single, user-friendly website with just a few clicks of the mouse.
Features of Personal Bill Pay include:
Pay an unlimited number of bills
Control when individual bills get paid
Schedule one-time or recurring payments
Access or print transaction histories and pending payments
To sign up, sign in to your Personal Online Banking account and at the bottom of the page you will see a link to your accounts that may be used with Bill Pay. The first time you click that link it will walk you through through the setup. With questions or for further assistance, contact a Personal Banker.
Our iOS and Android mobile applications allow you to perform many of the same tasks that you would with Online Banking. You're also able to access your account through your mobile browser and through text messaging.
Mobile Banking is the ultimate on-demand service. You can securely access your account information from any mobile phone with text messaging, mobile web access or through a downloadable app. You can download the app in either the Apple App Store for the iPhone® or Google Play for Android®.
You have the convenience of viewing your account balances, viewing recent transactions, or transferring funds between accounts – all from your mobile phone. To pay your bills from your mobile phone you must be a Bill Pay subscriber, and the payees should already have been set up.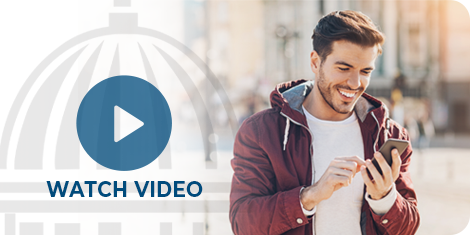 Mobile Browser and SMS Text Banking
Access your account through your phone's browser or through text messages.
Enroll by logging in to online banking, selecting "options", locate "Mobile Banking Profile, and click "Enroll Now".
Online Banking Login
Is Mobile Banking secure? Mobile Banking employs industry best practices with regard to security. It has been assessed against industry security criteria by a number of independent system security experts. At…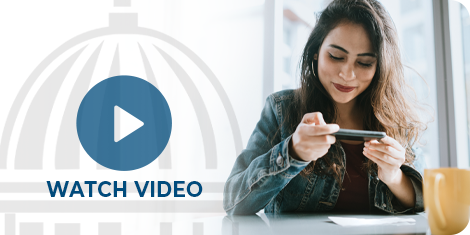 Make deposits up to $5,000 per day… anytime, anywhere… with the Capitol Bank Mobile Banking app. It's fast, easy and convenient when time doesn't allow you to stop into the bank.
A couple of tips when using Mobile Deposit:
Before logging into the Mobile Deposit app, close all other apps running in the background on your mobile phone.
Sign / endorse the back of check, and label it "For mobile deposit only".
The MICR line – numbers on bottom of check – should be readable.
Destroy check after confirmation that the deposit has been posted.
Enroll by logging in to online banking, selecting "options", locate "Mobile Banking Profile, and click "Enroll Now".
Online Banking Login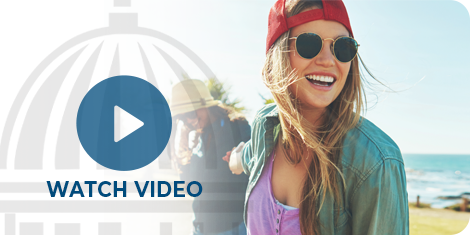 Zelle® is a fast, safe and easy way to send money directly between almost any bank or credit union account in the U.S., typically within minutes*. With just an email address or U.S. mobile phone number, you can send money to people you trust, regardless of where they bank*.
* U.S. checking or savings account required to use Zelle®. Transactions between enrolled users typically occur in minutes and generally do not have fees. In order to send payment requests or split payment requests to a U.S. mobile number, the mobile number must already be enrolled with Zelle®.